TPE23 – Total Product Expo 2023 – Las Vegas Convention Center – Feb 21-24, 2023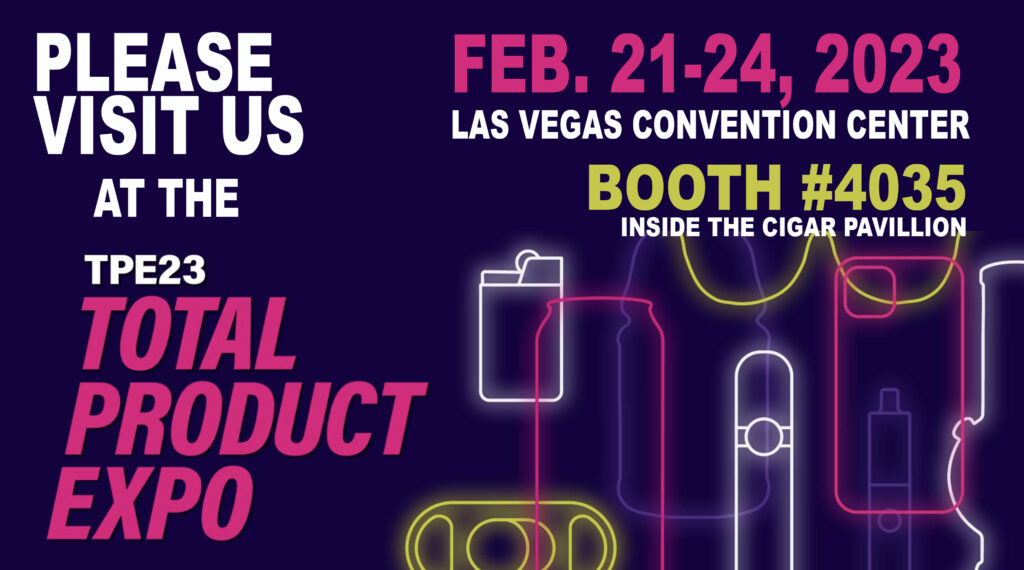 VISIT US AT BOOTH #4035
INSIDE THE CIGAR PAVILLION
About TPE23
TPE23 is expanding in floor and focus to bring you more people, products, and potential for profits! We're taking the show to the next level, creating a TOTAL Product Expo with new categories like gifts, snacks, and apparel to offer alongside the thousands of top-selling tobacco, vapor, and alternative products the TPE show is known for.
Our exhibitors and attendees come from around the globe, bringing together products, deals, trends, and buying power.
With 3 BIG days of in-person buying, showing, and networking, the Total Product Expo is THE ultimate destination for the independent retailer. It's where serious business gets done, and makes it fun.
Whether exhibiting or attending, you won't want to miss out!